The future of portfolios, client galleries, and collaboration.
Since you put all the work into making great images we put all the work into creating an emotional portfolio experience. Put your portfolio in your pocket and get the jobs you desire!

​
Goodbye Templates




HELLO LAYOUT ENGINES
Our Layout Engines allow for thousands of looks on each gallery and webpage you create!
With just a few clicks of a button.
MOBILE LAYOUTS


without lifting a finger
Simple 1 click layouts for each gallery make it easy to change your site on the fly.
Behind The Scenes




Keep people engaged with built-in BTS
"I would absolutely be more inclined to hire an artist that shows me his or her process on their portfolio – 100 percent – that's what I want to see."
Geoff Thatcher
Clients:

American Airlines, Warner Brothers World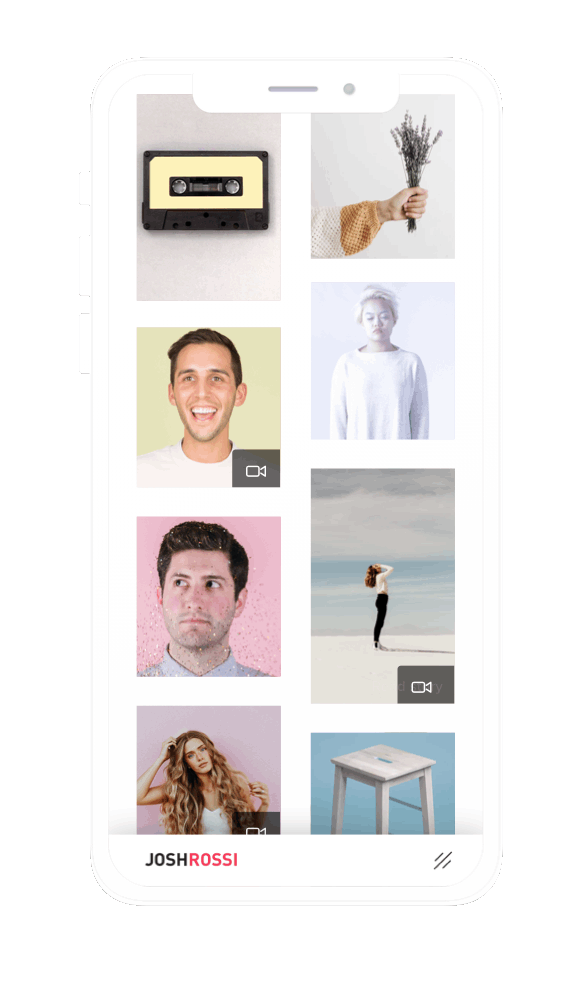 "This may be the best web design ever..."
- Jeffery Eatley Photographer -
CLIENT COLLABORATION




Allow clients to give precise feedback directly on images.
Eliminate miscommunication with our real-time feedback tool
Communication Handled




Reaching out was never simpler
Without lifting a finger, your mobile site generates powerful functions such as instant text and email that make it simple for your clients to reach out.
"The txt message function is great. I've already had a few clients message me this past week."
Photographer and digital artist
​

(without paying through the nose)
Complete storage solution
Secure/password protected galleries
Full, client feedback tool
"I've always struggled to find a photo site that does everything I need it to. Pocket delivers! I can organize, deliver images to clients, and post my portfolio all in one place!"
"I am so impressed... I was on the fence if I wanted to spend time changing over my current site but wow I really like this! I am sold! I absolutely love Pocket! The workflow is anxiety-free."
Nate Crouch - Corporate Photographer
Kim Zahnow - Portrait Photographer